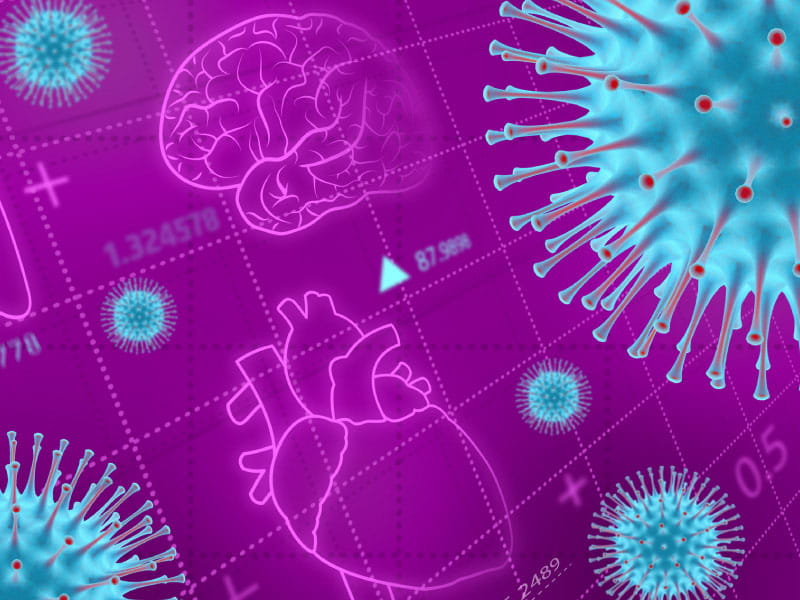 COVID-19 continues to affect our daily lives. As more scientific research rolled out in 2022, these were the top 5 stories that readers were most interested in, ranked in order of unique page views.
1. After COVID-19, experts say watch for these potential heart and brain problems
So you've had COVID-19? Here's what to watch for – and what you can do – when it comes to heart and brain health.
2. Myocarditis from COVID-19 booster rare, but risk highest among teen boys, young men
Cases of myocarditis – an inflammation of the heart muscle – following a third dose of the Pfizer vaccine are rare and typically mild, research from Israel shows.
3. COVID-19 infection poses higher risk for myocarditis than vaccines
The overall risk of myocarditis was higher immediately after being infected with COVID-19 than in the weeks after vaccination for the coronavirus, new research shows.
4. Blood clot risk remains elevated nearly a year after COVID-19
People who had COVID-19 early in the pandemic had a heightened risk of clots up to 49 weeks later, according to a large study from England and Wales.
5. Rethink what you thought you knew about COVID-19 reinfection
The latest omicron subvariants are proving adept at reinfecting people – even those sickened recently. Here's what people with heart disease and stroke should know.
If you have questions or comments about this American Heart Association News story, please email [email protected].