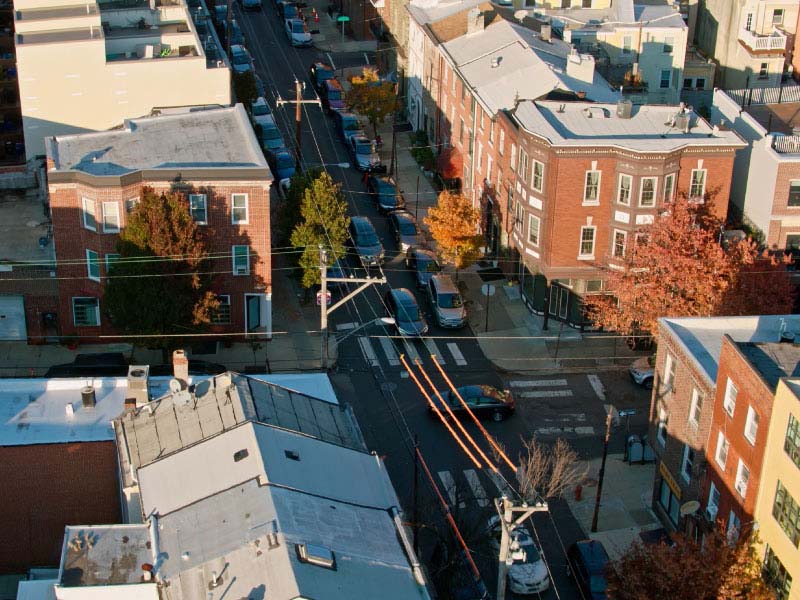 Black adults living in historically redlined communities may face a higher risk for heart failure than those living in neighborhoods that weren't subjected to the practice, new research finds.
Redlining refers to a now-illegal practice that denied low-interest mortgage loans to Black, Asian, Hispanic and immigrant families.
The study, published Monday in the American Heart Association journal Circulation, also found that white people living in redlined neighborhoods faced no added risk for heart failure. The study included nearly 2.4 million adults who lived in U.S. communities with varying degrees of redlining.
"Although discriminatory housing policies were effectively outlawed nearly a half-century ago, the relationship between historic redlining practices and people's health today gives us unique insight into how historical policies may still be exerting their effects on the health of many communities," study co-senior author Dr. Shreya Rao said in a news release. Rao is a cardiologist and an assistant professor in the department of internal medicine at the University of Texas Health Science Center and University Hospital in San Antonio.
After the Great Depression, President Franklin Roosevelt's New Deal created a federal agency that sponsored low-interest mortgage loans. But Black families were excluded from those loans through "redlining," in which neighborhoods were color-coded based on their investment risk. The agency deemed largely Black communities "too risky" to insure mortgages, effectively lowering tax revenues in these communities, reducing investments in neighborhood schools and other government programs and services.
The practice was banned in 1968, but it resulted in financial and health inequities that affected multiple generations. Prior research has linked redlining to higher rates of stroke, high blood pressure, Type 2 diabetes and early mortality from heart disease.
Heart failure affects an estimated 6.7 million U.S. adults, disproportionately affecting Black people. It is a progressive condition in which the heart fails to pump enough blood to the body, either because the heart muscle has become stiff or has lost the strength to pump effectively.
In the new study, investigators analyzed health records in the Medicare Beneficiary Summary Files from 2014 to 2019. The study included roughly 1.6 million participants who self-identified as white and 801,452 who identified as Black. Other races were excluded due to insufficient numbers, as well people who had a history of heart failure or heart attacks in the preceding two years, had less than two years of Medicare coverage before the study began or who were younger than 40.
Investigators then overlaid historical redlining maps onto maps of 1,044 ZIP codes in the U.S. and sorted participants, using their ZIP codes, into four groups based on how much their neighborhood had been exposed to redlining practices.
The researchers found that Black adults who lived in ZIP codes with the largest amount of historic redlining had an 8% higher risk of heart failure, compared to those who lived in areas with low levels of historic redlining. In contrast, white adults who lived in communities with high levels of historic redlining had no increased risk of heart failure.
Researchers also used scores for each ZIP code from the Social Deprivation Index (SDI), collected by the U.S. Census Bureau from 2011 to 2015, to analyze the effect of poverty rate; education level; employment; access to transportation; whether someone lived in a single-parent household; the percentage of households that were rented rather than owned; and the percentage of overcrowded households.
They found half the excess risk of heart failure among Black adults could be explained by higher levels of socioeconomic distress, based on SDI scores in those areas. The highest risk of heart failure occurred among Black adults who lived in redlined communities that also had high SDI scores.
"These findings show us the harm that discriminatory and racist housing policies have had on generations of Black adults and suggest the long-term impact of such policies on cardiovascular health disparities," senior author Dr. Ambarish Pandey said in the news release. Pandey is a cardiologist and an assistant professor in the department of internal medicine at UT Southwestern Medical Center in Dallas. "A reparative approach may be needed on the part of federal, state and local governments to intervene and drive investment in redlined communities."
The findings also highlight the pivotal role housing plays as a social determinant of health, Pandey said. "Aggressive enforcement of anti-discrimination laws in housing and support for and pathways to homeownership for Black families are needed in order to begin to achieve equity in health."