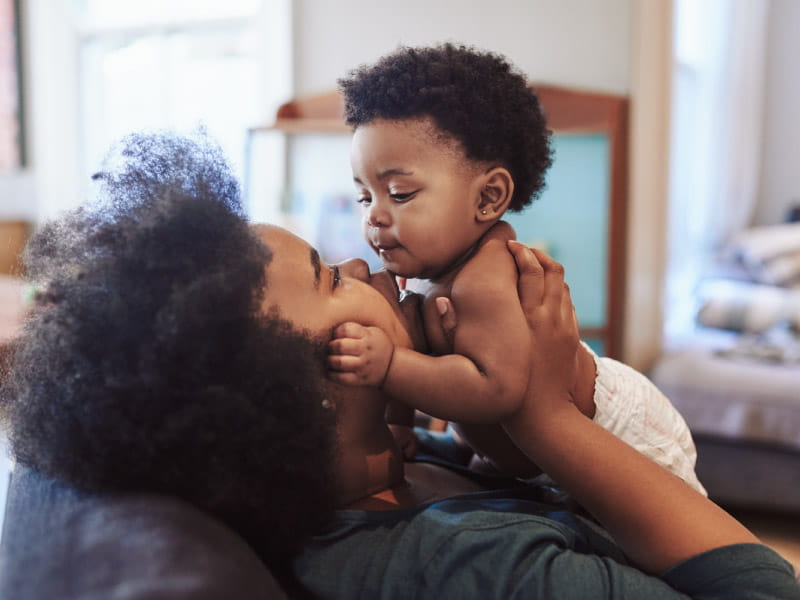 Black women are more than twice as likely as their white peers to have uncontrolled high blood pressure during their childbearing years, raising their risk for pregnancy-related complications, new research finds.
The analysis, which also showed 1 in 4 Black women and 1 in 3 Hispanic women lack access to healthy foods, was published Monday in a special Go Red for Women Spotlight issue of the Journal of the American Heart Association.
"Food insecurity is important when thinking about high blood pressure since sodium levels are higher in many lower-cost food options such as canned, ultra-processed and fast foods," senior study author Dr. Lara C. Kovell said in a news release. Kovell is a cardiologist at the University of Massachusetts Chan Medical School in Worcester. "Moreover, food insecurity and a lack of access to healthy foods have been shown in other studies to increase the risk of high blood pressure."
Nearly 18% of U.S. women of childbearing age have high blood pressure, a problem that has been growing over the past decade, according to the 2019 National Center for Health Statistics. Uncontrolled high blood pressure can lead to strokes and heart attacks, along with pregnancy-related complications such as eclampsia and preeclampsia, which can be fatal.
Previous research has shown Black, Hispanic and Asian women face a higher risk for pregnancy-related complications and strokes. Black and Hispanic women with pregnancy-related blood pressure conditions are six times more likely to die from them than their white counterparts.
In the new study, researchers analyzed health data for women of childbearing age enrolled in the National Health and Nutrition Examination Survey from 2001 to 2018. The women, who were an average 36 years old, had been diagnosed with a systolic ("top") pressure at or above 140 mmHg and a diastolic ("bottom") reading at or above 90 mmHg, or they self-reported a history of taking blood pressure medication. Of the 1,293 women in the study, about 59% were white, 23% were Black, 16% were Hispanic and 1.7% were Asian.
The AHA and American College of Cardiology define high blood pressure as a systolic pressure of 130 or higher or a diastolic pressure of 80 or higher that stays high over time.
The women were asked questions about lifestyle factors such as diet, exercise, smoking and alcohol consumption. Researchers also looked at social determinants of health, such as education, income, food security, homeownership, language, access to health care and health insurance.
Their analysis found Black women were far more likely than white women to have uncontrolled blood pressure, even after adjusting for lifestyle behaviors and social determinants of health. They were more than twice as likely as white women overall to have hypertension, and among those who knew they had it, they were three times as likely to have blood pressure that wasn't being managed.
Asian women also were more likely to have uncontrolled high blood pressure than white women and were more often unaware of it. However, that disparity was erased after controlling for social determinants of health. Both Black and Hispanic women were more likely to lack access to healthy foods than their white peers. Among Hispanic women, 32% reported food insecurity, compared to 25% of Black women and 13% of white women.
Researchers were surprised by the high prevalence of food insecurity among Black and Hispanic women, lead study author Claire Meyerovitz said in the news release. "We were not expecting to see such a dramatic inequity in this social determinant of health," said Meyerovitz, a fourth-year medical student at UMass Chan.
"While our population of Asian women was small, we were also surprised to find that 26% of Asian women of childbearing age were unaware of their hypertension, which was significantly more than white women at 14%," she said.
Kovell said questions about food insecurity and health care access should be included in the standard screening questions at hospital or clinic visits, "especially among pregnant women or women planning to become pregnant. We still have a lot of work to do to understand and reverse the disparities in maternal mortality between white and Black women in the U.S."
If you have questions or comments about this American Heart Association News story, please email [email protected].