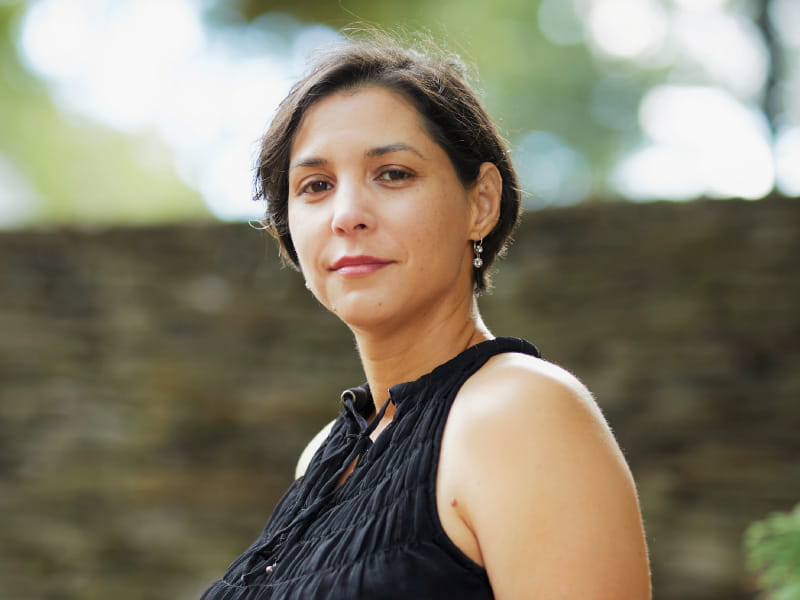 Long before she was a nutrition professional, Josiemer Mattei was a girl living in Puerto Rico.
"I had the advantage and amazing experience of growing up near a farm, where I was able to know where my food was coming from, how it is grown and how it should taste," said Mattei, now an associate professor of nutrition at the Harvard T.H. Chan School of Public Health in Boston.
For "The Experts Say," a new American Heart Association News series where specialists explain how they apply what they've learned to their own lives, she talked about being pescatarian, the mistakes people make in pursuit of perfection, and her overall attitude toward food.
"Eating is something that we do from the second that we're formed until the second that we take our last breath," she said. "And it's something that we should consider as part of our whole well-being."
Here are highlights from the conversation.
Is there a guiding principle behind what you eat?
I choose my foods based on a mix of health benefits, convenience, ethical issues, taste and cultural preferences, and also the company I'm having.
I'm quite mindful of the budget. I'm also a pescatarian.
Did you always eat this way?
No, I have not. I was a carnivore until my early 20s. I became a pescatarian for health and for animal rights and ethical reasons, mostly environmental impact.
In my adolescence, I was eating fast and processed food because it was available in the corner stores and establishments where my friends were hanging out. My habits were pretty bad at that point.
Where did you grow up, and how does that affect how you eat?
I grew up in Puerto Rico, and my family meals were very traditional. A typical family meal in Puerto Rico would be yes, rice and beans – I know that's a little bit stereotypical, but it's true. We also had a lot of root vegetables. We had a lot of fresh tropical fruit and vegetables. I grew up learning to love that taste – mangoes, guava, pineapple, avocado, lemons, papaya – I mean, they grew in my backyard. I grew up close to the coast, so we would have fresh seafood frequently. I can find some Puerto Rican produce and seafood here, but I try to buy local and in-season. It's more fresh, low-cost and sustainable.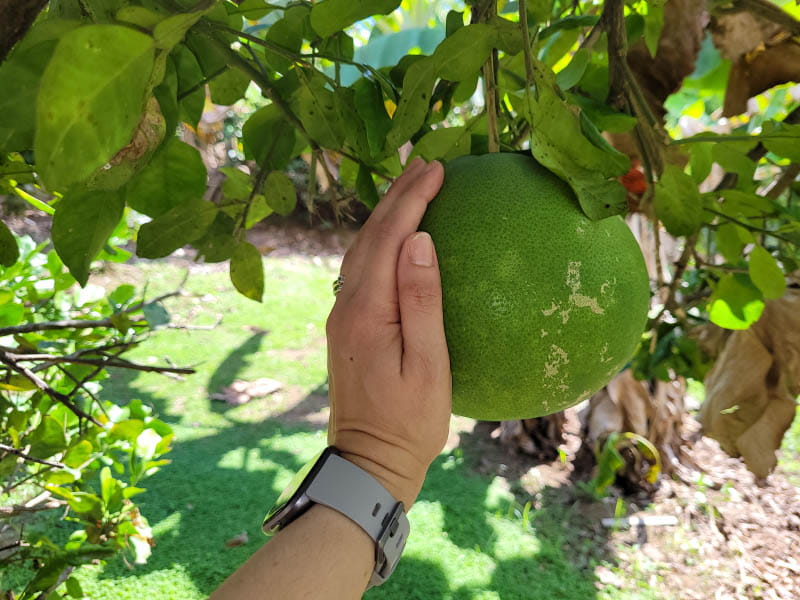 We're a food-centric culture. I don't mean it in a bad way – I mean it in a very, very good way. You go to somebody's house, you bring food. Somebody's sick, you bring food. You want to say, "thank you," you bring food. So it's really a way of showing love.
And our food is delicious. Honestly, it's absolutely delicious.
When I came to the mainland U.S., I had to transition my habits from the Puerto Rican cuisine to what was here. That was challenging. But I was becoming more interested in nutrition because I was seeing what nutrition could do. I had relatives who were getting hypertension really young, really early on. Diabetes was starting to become quite rampant on the island at that time.
I switched to a pescatarian diet and improved my habits overall.
Walk us through what you might eat in a typical day.
I do not have a perfect diet. There's no such thing. You have to give yourself some leeway.
So, with that introduction, I can tell you that a typical day for me would 100% start with coffee. This is a very traditional beverage from my culture.
For breakfast I usually have either cereal with 1% milk, or oatmeal. I love oatmeal. If I'm in a hurry, I skip breakfast, or I have a bagel with peanut butter.
My lunches are usually a sandwich – egg sandwich or tuna sandwich with no mayo. I definitely choose a whole-wheat bread. I throw a lot of veggies on it. I also like salads. I put some protein on, like salmon or egg. I love beans on my salads, or chickpeas. Again, if I'm in a hurry, I might grab a frozen meal or canned soup. If I do that, I make sure that those are low-sodium.
Dinner is usually my healthiest meal of the day. And it's usually our family meal with my husband and two daughters. My children are also vegetarian or pescatarian. We have bean soups, we have chilis, we have rice and beans. I season with herbs and spices, very little salt. We make meals with eggs. The kids like Puerto Rican foods like tostones (fried plantains) and sorullos (corn sticks). I use healthy plant-based oils to fry them. But we also enjoy international flavors like Japanese, Mexican and other Latino cuisines.
I do drink alcohol a couple of times a week. I like my beers, and I do like my desserts. Definitely the Puerto Rican desserts, which are amazing. If I go down this rabbit hole, I might never stop!
As a nutritionist, I advocate for learning our eating habits. I think I am pretty good about recognizing my hunger and fullness cues. And if I snack because I am hungry, I eat yogurt or fruit.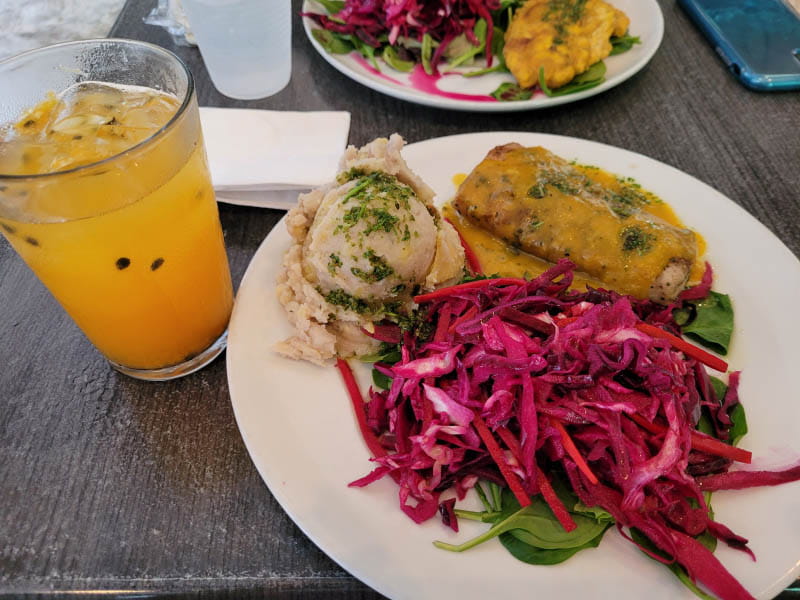 If someone is looking to change their eating habits, how do they get to where you are?
I don't know if where I am is the goal. Like I said, there are no perfect habits. This is what works for me, for my family, for my budget.
But if people are looking to change to healthier habits, I think they should be mindful of their goal and why are they changing – their motivation.
To me, the answer to that is for better well-being and health. That's what healthy nutrition will achieve. Weight loss, or looking good, or things like that – those are temporary motivations.
What's your most essential nutrition advice?
At the end of the day, you're going to eat food you like. Find something that's good for your body, good for your mind and well-being and that aligns with your budget, culture and values. Eat wholesome foods, and avoid processed foods. This is in essence what the dietary guidelines tell us to do for a healthy eating pattern.
We all have our ups and downs and our different stages in our lives. Eating healthy is a long race. Just keep at it, be kind to yourself and enjoy the good food that is out there.