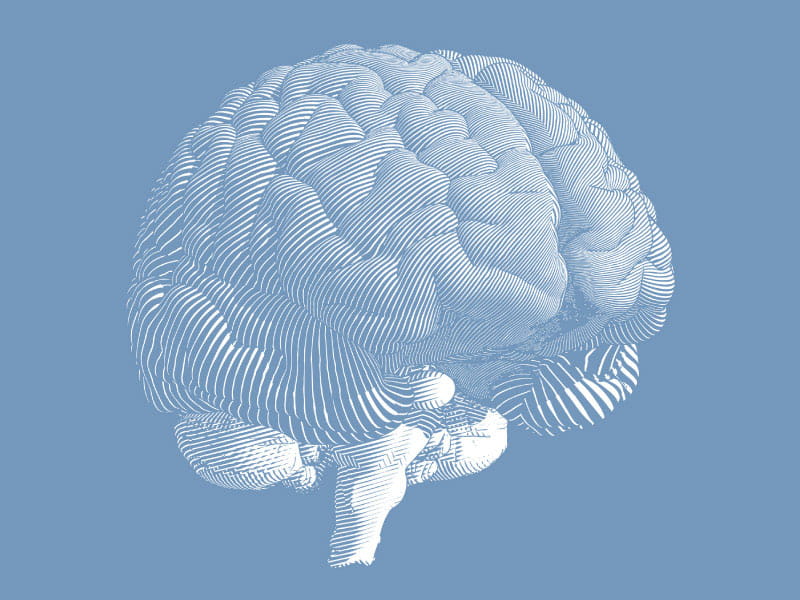 Norma Hernández was preparing for choir practice for a church service when someone came looking for help. Another church member, a friend of hers, had fallen ill.
Hernández rushed to her friend and found him slumped in a chair, his wife standing beside him. He looked tired and pale, recalled Hernández, a certified community health worker in Fort Worth, Texas. "I was talking to him at the same time I was assessing him," she said. "But the more questions I asked, the more I thought something was not right."
When Hernández asked him what day it was, his words came out slow and garbled. She recognized his slurred speech as a sign of a stroke. She told his wife to call 911, and soon after, her friend was on his way to the hospital.
Doctors discovered a blockage in her friend's brain had caused a mini-stroke, Hernández said. A mini-stroke, or transient ischemic attack, occurs when the blood supply to the brain is temporarily interrupted by a blockage in an artery. TIAs might not cause permanent damage, but they can be a signal of a possible larger stroke to come.
Hernández's friend recovered – and was able to avoid a full-blown stroke, she said.
Recognizing the signs of a stroke and acting quickly to seek treatment, as Hernández did, are key to stroke survival, medical experts say. It's a message intended to resonate through FAST, an acronym long touted by the American Stroke Association to help people remember the signs of a stroke: Face drooping, Arm weakness, Speech difficulty, Time to call 911.
But for people who speak Spanish, FAST doesn't translate well. So, in 2021, researchers at UTHealth Houston released data about a new Spanish-language acronym. They soon teamed up with the ASA to further refine it. Called RÁPIDO, it stands for Rostro caído, Alteración del equilibrio, Pérdida de la fuerza en el brazo o una pierna, Impedimento visual repentino, Dificultad para hablar, Obtén ayuda y llama al 911.
Just 58% of Hispanic adults in the U.S. can recognize stroke signs, compared to 64% of Black adults and 71% of white adults, according to a Centers for Disease Control and Prevention report based on a 2017 survey. Dr. José Biller, a professor and chair of neurology at Loyola University Chicago's Stritch School of Medicine, said RÁPIDO is a culturally tailored tool that can boost stroke awareness education in Hispanic populations with a high burden of stroke. "And because of the time-sensitive nature of stroke, every second counts," he said.
Stroke is the fifth-leading cause of death in the U.S. It is the No. 3 cause of death for Hispanic women and No. 4 for Hispanic men. Moreover, Biller said, the average age for strokes among Hispanics is 67, but 80 for non-Hispanic white people.
Research also shows that Hispanic people are disproportionately more likely to develop high blood pressure, diabetes and obesity – all risk factors for stroke. Social determinants of health, such as access to quality health care, language barriers and education level, also can affect stroke risk. "We need to remain sensitive to these issues because they can affect health," Biller said.
Dr. Fernando Testai, the director of vascular neurology and a professor at the University of Illinois at Chicago College of Medicine, said research has established the pivotal role sociocultural factors play on the higher rates of stroke in the Hispanic and Latino population. Limited English proficiency stands out to Testai as a barrier to equitable care and has been consistently linked to poor stroke outcomes.
"Consequently, the development of efficient and culturally sensitive stroke screening tools that address this challenge represents a substantial stride toward our goal of bridging important quality gaps observed in stroke care," said Testai, who uses RÁPIDO to educate his Spanish-speaking patients about stroke.
Roughly 9.4 million U.S. adults – 3.3% of the population as of 2020 – report having had a stroke, according to American Heart Association statistics. Between 2012 and 2030, stroke prevalence is expected to rise the most among Hispanic men.
Biller, who helped develop RÁPIDO, said he hopes the acronym will become a fixture among hospital systems, health clinics and community organizations in areas with Spanish-speaking populations to help improve stroke outcomes among Hispanic people. In the U.S., Spanish is spoken in 13% of households, census data show.
Hernández, the community health worker, said the experience with her friend's mini-stroke has inspired her to showcase RÁPIDO posters and other materials at church health fairs and elsewhere. "More education is needed about stroke symptoms in the Spanish-speaking community," she said. "It will be a good way of bringing more attention to stroke."