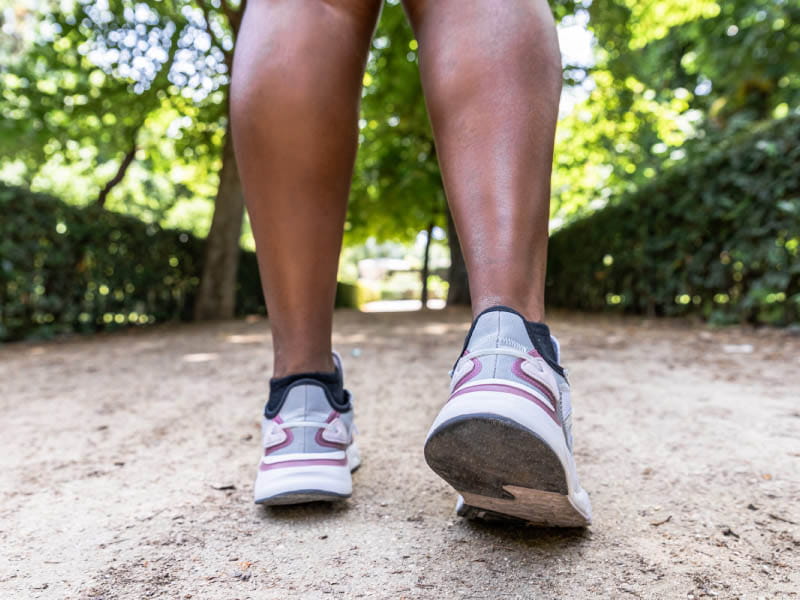 Standard testing that is inexpensive may help reduce disparities in care and lower the amputation risk for people with peripheral artery disease, according to a new science report.
The report, published Thursday as an American Heart Association scientific statement, summarizes racial and ethnic disparities in treatment of the disease and suggests ways to improve care. The statement appeared in the journal Circulation.
Peripheral artery disease, or PAD, is caused by fatty plaque buildup in the arteries that carry blood to the extremities. PAD causes cramping, pain or weakness in leg and foot muscles when a person walks. An estimated 7 million to 12 million people in the U.S. – and 200 million people worldwide – have PAD. They're at increased risk for limb amputation and death from cardiovascular disease. Those with PAD and Type 2 diabetes have a higher rate of complications.
"This debilitating condition has devastating outcomes … which often leads to lower quality of life and increased disability," Dr. Carlos Mena-Hurtado, chair of the statement writing group, said in a news release.
"High-risk patients should routinely receive low-cost preventive measures," said Mena-Hurtado, an associate professor of cardiology and director of vascular medicine at Yale New Haven Hospital and Yale University in New Haven, Connecticut.
Nearly 1 in 3 Black adults may develop PAD compared to about 1 in 5 white or Hispanic adults. Black adults with the condition also have a disproportionately higher risk of leg or foot amputation.
Black, Hispanic and American Indian people with PAD have lower survival rates and worse quality of life after amputation, compared to white adults. Surgery to restore blood flow in blocked arteries – an alternative to amputation – is less likely to be offered in certain regions of the U.S., especially among Black, Hispanic and American Indian populations.
"It is essential that health care professionals understand these disparities in PAD prevalence and outcomes in order to provide appropriate, evidence-based care and bridge the gaps in the treatment of this diverse patient population," Mena-Hurtado said.
Smoking is the most important risk factor for PAD, especially among those of American Indian and Alaska Native descent, who have higher rates of smoking than other racial and ethnic groups. Other risk factors include Type 2 diabetes, high blood pressure, high cholesterol and obesity. Black and Hispanic people in the U.S. have higher rates of obesity compared with white people.
Quitting smoking, a healthy diet and regular exercise are especially crucial for people with PAD to reduce cardiovascular risk and death and amputation rates, the statement said.
Integrating low-cost PAD testing into routine care and regularly monitoring those with PAD and Type 2 diabetes can help reduce disparities, the statement's authors said.
They said screenings should include blood glucose tests and ankle-brachial index measurements, a comparison of blood pressure in the ankle versus the arm. Those with Type 2 diabetes should have their feet checked for ulcerations and neuropathy. People with PAD should take medications to manage blood pressure, lower cholesterol and reduce blood clotting.
The writing group also said increasing community health efforts and public awareness about PAD could improve patient outcomes. Advances in telehealth and remote patient monitoring might also help to expand access to care and cut down on PAD-related health disparities.
"Preventing problems before they occur may help to improve quality of life and reduce health care costs in the long run for people with PAD," Mena-Hurtado said.