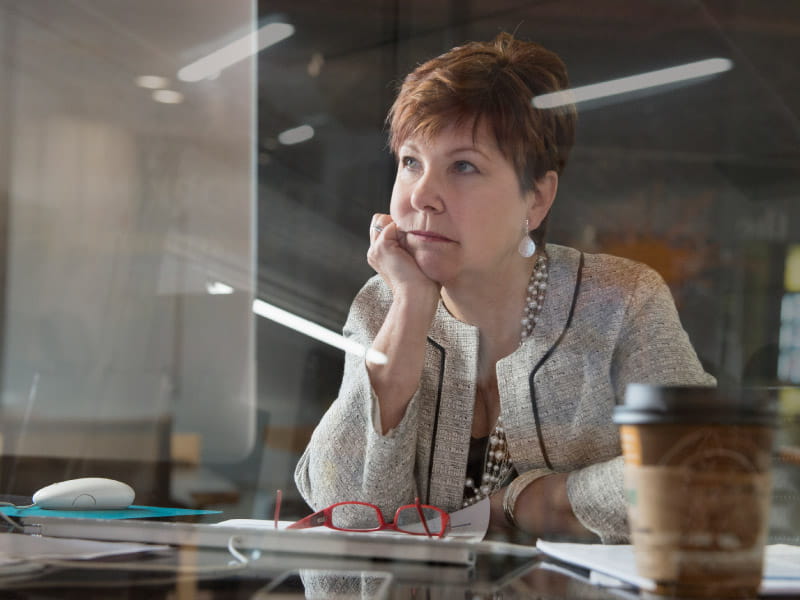 People who feel discriminated against at work may face a substantially higher risk of developing high blood pressure, new research shows.
The study, published Wednesday in the Journal of the American Heart Association, defined workplace discrimination as working in unfair conditions or facing unpleasant treatment at work because of personal characteristics, such as race, sex or age.
"Scientists have studied the associations among systemic racism, discrimination and health consequences," lead study author Dr. Jian Li said in a news release. Li is a professor of work and health in the Fielding School of Public Health and the School of Nursing at the University of California, Los Angeles. "However, few studies have looked specifically at the health impact of discrimination in the workplace, where adults, on average, spend more than one-third of their time."
The researchers believe this is the first scientific evidence that workplace discrimination may increase the long-term risk of developing high blood pressure, Li said.
According to the American Heart Association, high blood pressure, also known as hypertension, affects almost half of U.S. adults and is a major risk factor for cardiovascular disease. The findings come amid growing concerns that systemic racism and discrimination of all kinds may affect cardiovascular health.
In the new study, researchers analyzed data for a national sample of 1,246 adults across a broad range of occupations and education levels. Participants were predominantly middle-aged, white and married, and numbers of women and men were roughly equal.
Participants were mostly nonsmokers, drank low to moderate amounts of alcohol and engaged in moderate to high levels of physical activity. They were free of high blood pressure when the study began.
Participants were asked questions about their work experiences, including whether they felt they were treated unfairly, whether they were watched or ignored more closely than others, whether job promotions were rewarded fairly and how often they were exposed to racial, ethnic or sexual slurs or jokes. All items were given equal weight, and scores were tallied using a 30-point scale. Participants were divided into three groups: those who perceived low levels of workplace discrimination (scores of up to seven points), intermediate (8-11 points) or high (12-30 points).
After about eight years of follow-up, 319 participants reported developing high blood pressure. Those who at the start of the study said they experienced intermediate levels of discrimination were 22% more likely to develop high blood pressure than those who experienced low workplace discrimination. Those who said they experienced high levels of discrimination were 54% more likely to develop high blood pressure than their peers who did not.
However, the study had several limitations. In addition to the fact that most participants were white, those who were not white were less likely to take part in the study's follow-up session. High blood pressure also was self-reported.
"There are several implications from these findings," Li said. "First, we should increase public awareness that work is an important social determinant of health. Second, in addition to traditional risk factors, stressful experiences at work due to discrimination are an emerging risk factor for high blood pressure."
The authors said stronger government and employer anti-discrimination policies are needed to better protect workers' health.