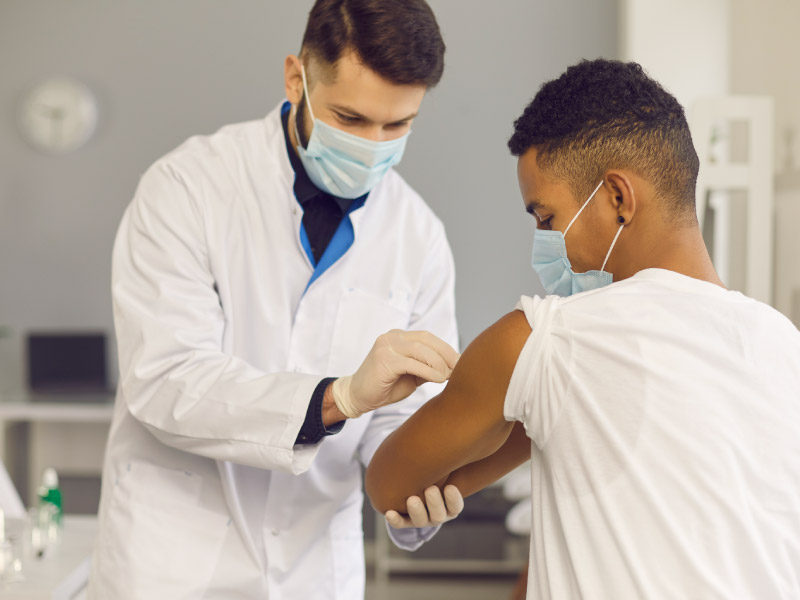 For the second year, stories about the COVID-19 pandemic are among our most popular. From virus complications to vaccinations, here are the 10 most-read COVID stories published in 2021.
(Editor's note: Because of the rapidly evolving events surrounding the coronavirus, the facts and advice presented in these stories may have changed since publication. Visit Heart.org for the latest coverage, and check with the Centers for Disease Control and Prevention and local health officials for the most recent guidance.)
1. What heart and stroke patients should know about COVID-19 vaccines
The small risks posed by the vaccine are far outweighed by the benefits, experts say.
2. Should rare cases of heart inflammation put your COVID-19 vaccine plans on hold?
Making sense of the risk of heart inflammation from COVID-19 vaccinations.
3. What heart and stroke patients should know about COVID-19 vaccine boosters
COVID-19 vaccines offer protection against life-threatening disease caused by the coronavirus to people with heart disease and stroke, and a booster dose could bolster that protection, health experts said.
4. Here's what heart patients need to know about COVID-19 in 2021
COVID-19 can affect the heart directly and indirectly. Learn how to protect yourself.
5. How does COVID-19 affect the brain? Researchers are starting to find answers
Mounting evidence shows COVID-19 affects the brain. Researchers are just beginning to learn how.
6. What to tell your young teen about their shot at the COVID-19 vaccine
Your teen might have concerns about getting vaccinated against COVID-19. Here's how to talk about it.
7. Post-vaccine myocarditis in young people is rare and usually mild, study confirms
A new analysis of myocarditis cases after COVID-19 vaccination found most cases of this heart inflammation, which are rare, resolve quickly.
8. What parents should know about the COVID-19 vaccine for 5- to 11-year-olds
Now that a COVID-19 vaccine is available for younger children, here are answers to common questions on parents' minds.
9. COVID-19 mental health crisis is hitting young adults
The coronavirus pandemic is worsening the mental states of young adults who are worried about losing precious time in their prime years.
10. What parents should know about rare but scary COVID-19-related illness
Researchers are working to understand multisystem inflammatory syndrome in children, called MIS-C, which can follow weeks after a seemingly mild COVID-19 infection.
If you have questions or comments about this story, please email editor@heart.org.