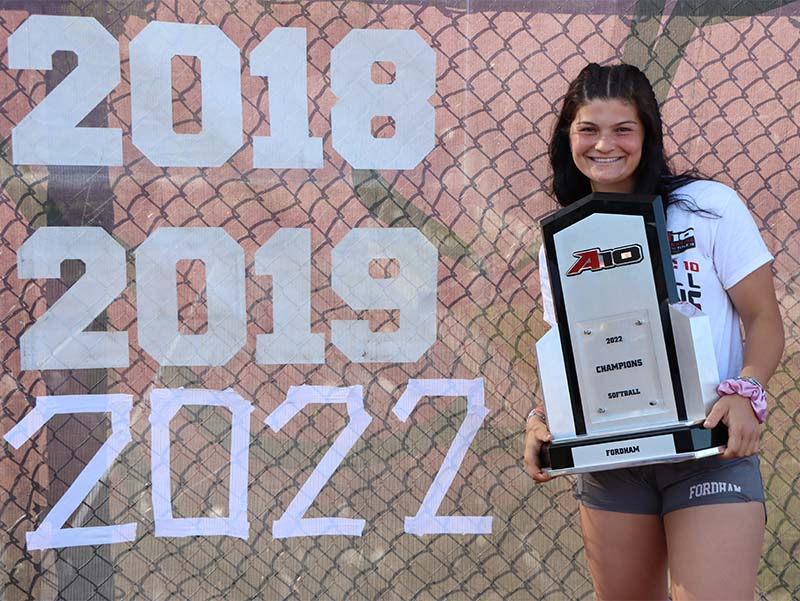 Nearly 100 survivors of cardiovascular disease, stroke, congenital heart defects and more were featured this year. Here are the top 5 stories readers were inspired by, ranked in order of unique page views.
1. College softball player's heart stops after routine play
Fordham University athlete Sarah Taffet discovered she had a congenital heart defect after her team's athletic trainer and others saved her life with CPR and an AED.
2. 8 days after giving birth, 29-year-old had a stroke
Noelia Gutierrez of Miramar, Florida, had a stroke within days of giving birth to her third child. Doctors were able to remove the clot thanks to a new treatment at the time.
3. Couple had to wait until after daughter's birth to learn exactly what was wrong with her heart
Before birth, doctors suspected Sadie Conway of Greenfield Township, Pennsylvania, had a congenital heart defect. A month after she was born, it was clear she needed open-heart surgery.
4. She was being treated for her lungs, but the problem was her heart
Maria Philippon of Orange County, California, had been sick for a year before a specialist figured out she had heart failure, leading to open-heart surgery.
5. Former Grand Slam tennis champion wants his survival story to help everyone, everywhere
Murphy Jensen was in the middle of serving to his brother, and former doubles partner, when his heart stopped. The chain of survival played out perfectly, saving his life and giving him an even more compelling pitch in encouraging others to learn how to become potential lifesavers.
If you have questions or comments about this American Heart Association News story, please email [email protected].