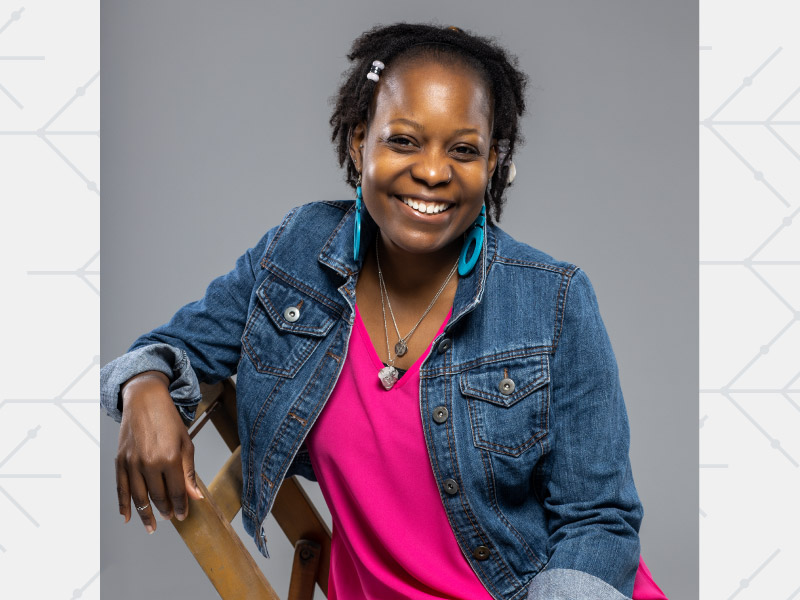 When Darlene Anita Scott started experiencing shortness of breath at age 41, her first worry was how it would affect her running.
In her 20s, she was a frequent gym-goer who loved spin classes. Running arrived in her 30s after Scott, a poet and creative writing teacher, moved to Richmond, Virginia, for work.
On one of her daily 4-milers, she passed a group of runners with the River City Runners of Color. They invited her to join them.
"They were training for a half-marathon, and I didn't even know what a half-marathon was," she said.
On her first outing with the group, she was so busy chatting that she ended up going 8 miles. Soon, she wanted to not only run a half-marathon, but a full marathon – 26.2 miles. She got so into running that her schedule and social life revolved around it. Her diet did, too, as she became vegan and eschewed processed foods.
"I was not just healthy, I was optimally healthy," she said.
In spring 2016, Scott was teaching full-time at a university and had taken on a chair position. She was also training for her eighth marathon, one she hoped would qualify her to compete in the Boston Marathon.
With all that going on, when her breathing began to feel labored, she figured she was just overdoing it. She started going to bed earlier and earlier, but it didn't solve her problem.
Her general practitioner thought the problem might be exercise-induced asthma. She referred Scott to a pulmonologist.
When lung function tests showed no problem, chest X-rays were ordered. The test showed an enlarged heart. She went to a cardiologist's office, where she had an echocardiogram.
"Your heart is not pumping like it should," the cardiologist said. "You're in heart failure. It's amazing that you're running at all."
He said her ejection fraction was at 20%, meaning 80% of her blood stayed in the heart's ventricle instead of pumping through her body.
"Do you want me to start running less?" she asked. "Like maybe 5 miles?"
"No running at all," he ordered.
OK, she thought. We'll take a couple months off and get this fixed.
Only when she thought about telling her parents did the severity of "heart failure" sink in.
The doctor prescribed beta blockers and medication to lower her blood pressure to ease the strain on her heart, though she had no history of high blood pressure.
When she asked what caused heart failure, he said, "We're not sure, but African Americans tend to have high blood pressure."
She thought it sounded like "a worn narrative."
A second opinion at a different hospital brought no new insights. Then she saw another cardiologist, Dr. Keyur B. Shah.
"Because she was so young and led a healthy lifestyle, we really looked for everything," Shah said. "It's not unusual that she was pigeonholed earlier. That definitely happens, especially to African American patients. If they have a weak heart and there's no blockage, high blood pressure is blamed."
He ordered a series of tests along with a cardiac MRI. It revealed scars on Scott's heart inconsistent with coronary disease.
Shah and his team, which included cardiac electrophysiologist Dr. Jordana Kron, traced the problem to cardiac sarcoidosis, an autoimmune disease where clusters of inflamed tissue affect parts of the body. In the heart, it can cause arrhythmia and a weakened heart.
Sarcoidosis can occur at any age and is more likely in women and people of African or Scandinavian descent.
The scarring affected the electrical system of Scott's heart that controls timing of the heartbeat. So in June 2017, she received an implantable cardioverter defibrillator, or ICD, with a biventricular pacemaker. If the battery-powered ICD detects a type of abnormal heart rhythm, it delivers an electric shock to restore a normal rhythm. The biventricular pacemaker is used to synchronize the contractions of the left ventricle with the right ventricle to improve ejection fraction.
The next month, Scott went for her first run in nearly a year. She went 4.5 miles.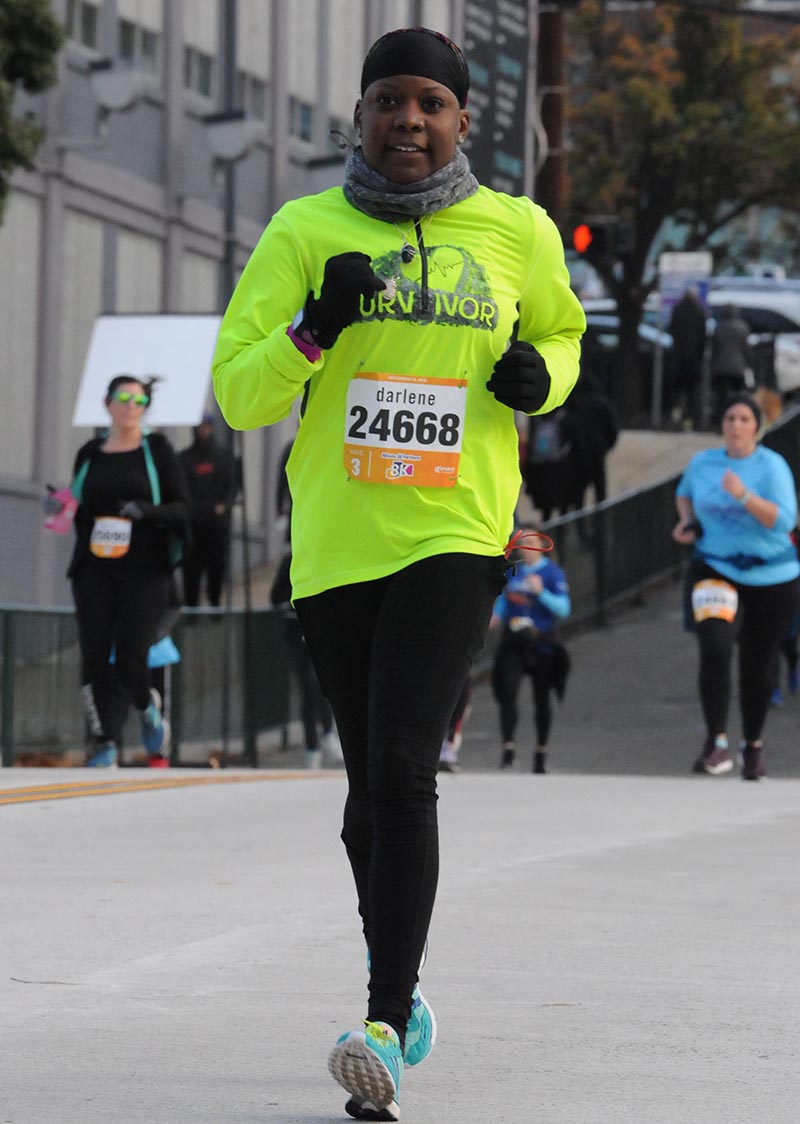 "It was very exciting," she said. "My personal goal is to strengthen the heart around the scars. Running is one of my medications."
For emotional support, Scott reached out to the nonprofit WomenHeart: The National Coalition for Women with Heart Disease. She's also published poems about her health-related experiences and advocates for wellness access and inclusivity.
Scott's future now looks bright thanks to her implanted devices and a combination of prescribed medications.
Tests this summer showed the sarcoidosis is in remission. Doctors believe the current treatment should keep it that way.
"In the beginning, I thought we could fix it," Scott said. "Now I realize there's not a fix, but there's a management."
Stories From the Heart chronicles the inspiring journeys of heart disease and stroke survivors, caregivers and advocates.
If you have questions or comments about this story, please email editor@heart.org.