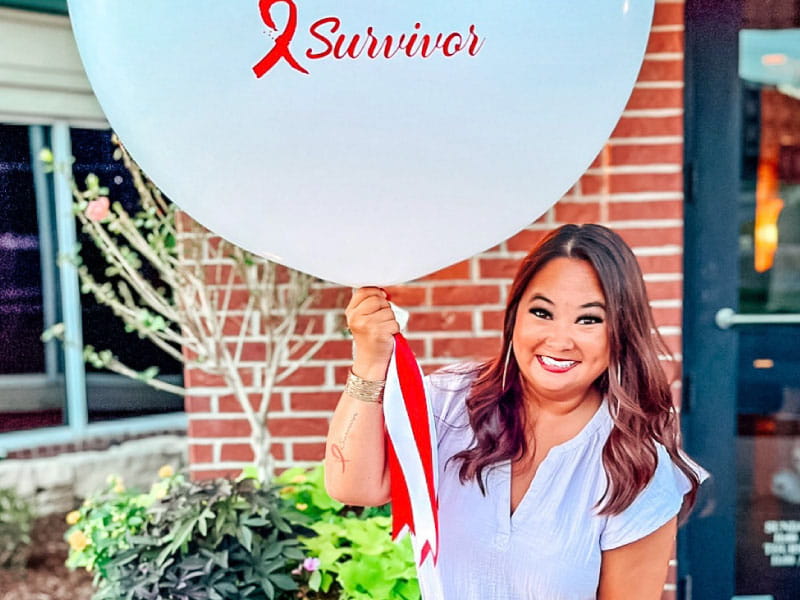 After a morning of working at home, Amanda Porter of Tulsa, Oklahoma, started getting ready to go to the supermarket. It was March 20, 2020, and the world was shutting down because of the COVID-19 pandemic. She needed to stock up on food and supplies.
She went into the bedroom to get dressed. Just as she went to grab her phone, her right leg felt like it had gone to sleep. Then her right arm and hand. She tried to shake them awake, but they wouldn't move. She lost her balance and fell face down onto the bed.
She tried to call her husband, Allen. He was in the next room with their daughters, ages 2 and just shy of 7.
"Al," she muttered, unable to finish his name. She tried again.
Allen heard her the second time. When he saw Amanda, he tried to prop her up. She flopped back down. Her entire right side was paralyzed. She couldn't speak.
This is bad, he thought.
Allen knew Amanda needed immediate medical care. As a former Marine who had served in combat, he didn't panic.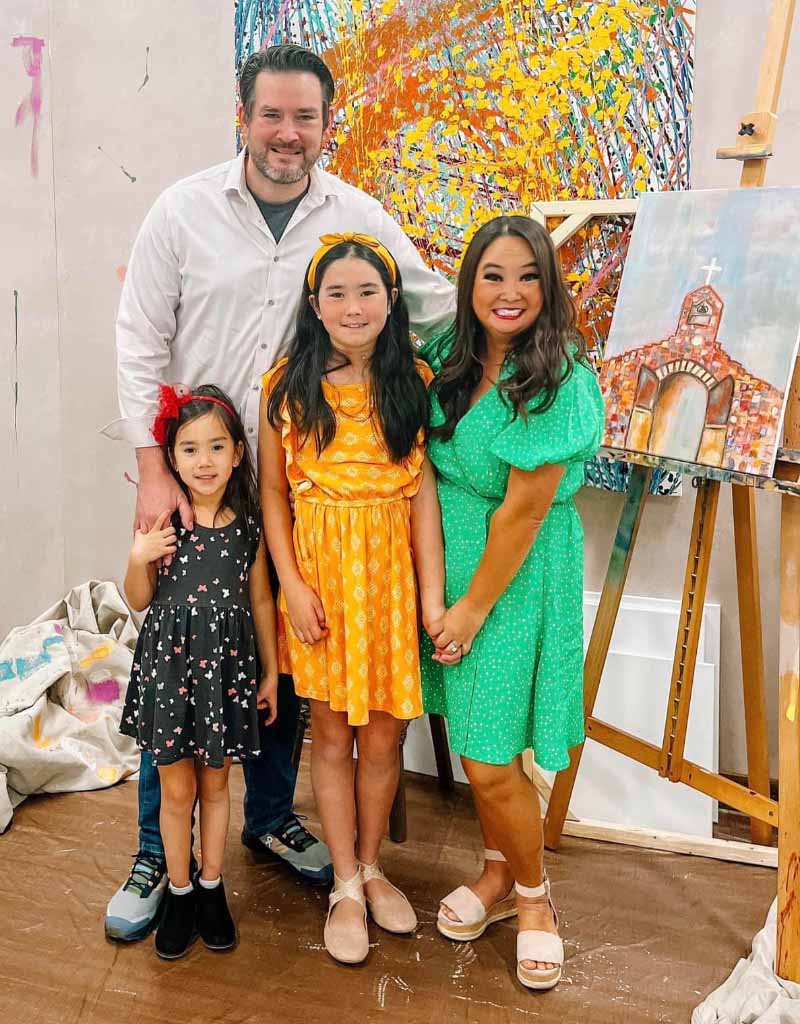 At the emergency room, Amanda's blood pressure measured extremely high: 240/180. Doctors assumed she'd had a stroke. She arrived at the hospital quickly enough to benefit from clot-dissolving medication.
She spent the night in the hospital. The next day, tests confirmed she'd had a stroke. She was 34 years old.
Doctors believe high blood pressure contributed to her stroke. It was surprising because her only experience with high blood pressure had been associated with giving birth; both times, it went back to normal.
Although she often ate high-sodium fast food, Amanda was generally in great shape. A competitive cheerleader in high school and college, she continued to work out in addition to her daughters keeping her active.
Within a day of the stroke, her speech had mostly returned. But Amanda, who is left-handed, still couldn't move her right side. Doctors wanted her to stay at the hospital until she could walk. Allen insisted on staying by her side, even as the hospital began to enact more pandemic regulations.
After a few days, Amanda was transferred from the intensive care unit to an in-patient rehabilitation wing.
Working with physical, occupational and speech therapists, she and Allen set daily goals. Her first big one was walking to the bathroom.
"Going from being a working mom of two and now your husband has to lift you and help you with a bed pan? It was humiliating," she said. "I was an exhausted, emotional basket case."
Amanda feared the future, but she drew strength from her neurologist, who was optimistic because of her age and overall fitness level. She was also buoyed by texts, calls and videos from her twin sister, other family members, co-workers and friends.
On her final day of rehab, Amanda walked the length of a football field with a cane. The next day she was released from the hospital. Family and friends surprised her with a drive-by homecoming parade. It lasted 30 minutes; she cried the entire time.
Once home, Amanda attended outpatient therapy twice a week for six weeks. On the off days, she and Allen exercised at home. By the end, she could walk on a treadmill and use an elliptical trainer.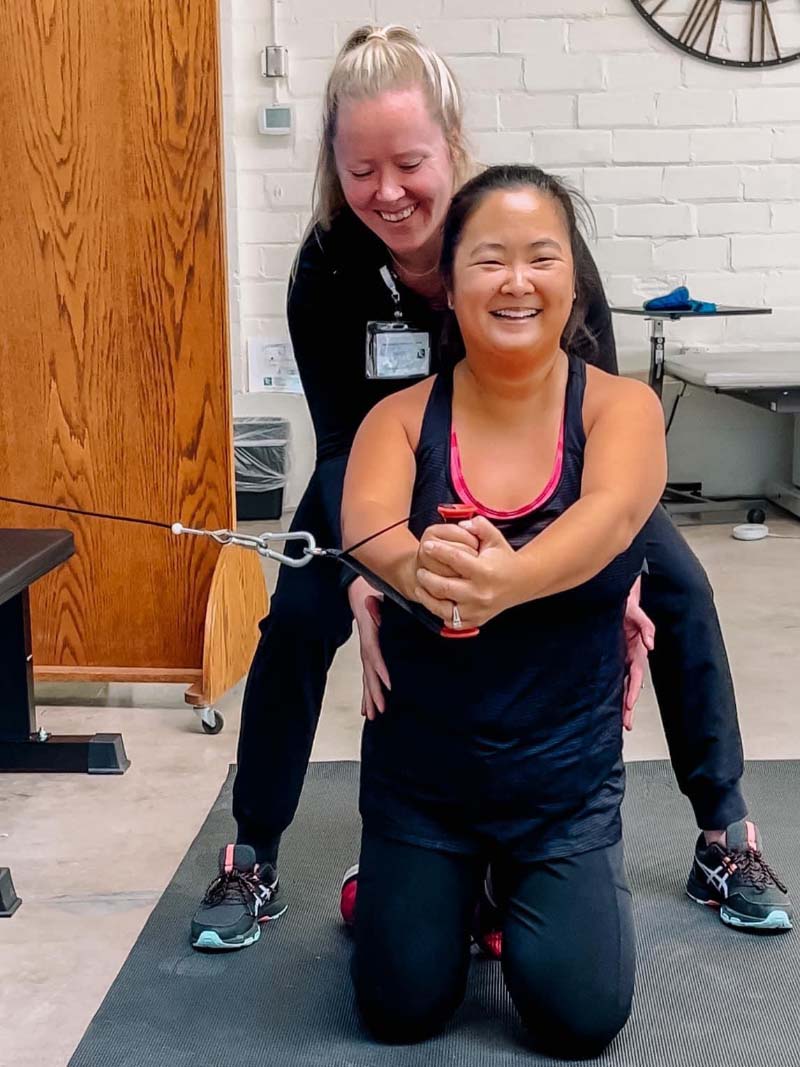 In late spring, with Allen by her side, Amanda was able to drive. By mid-June, she'd regained most of the movement in her right arm and leg.
Earlier this year, she finished a six-week free rehab program run by students in training. Back to working out on her own, she's focused on improving her upper body strength and mobility in her right foot.
"I don't think people on the outside would even notice anything wrong with her, but every year there are new things she's trying to overcome," Allen said. "I feel like everything she was doing before the stroke she can do now and then some. I'm proud of what she's done."
While Amanda appreciates the fine-tuning she gets from continued physical therapy, it also gives her more confidence.
"It's motivating and empowering, and makes me feel safer," she said. "It's also a supportive environment."
Stories From the Heart chronicles the inspiring journeys of heart disease and stroke survivors, caregivers and advocates.