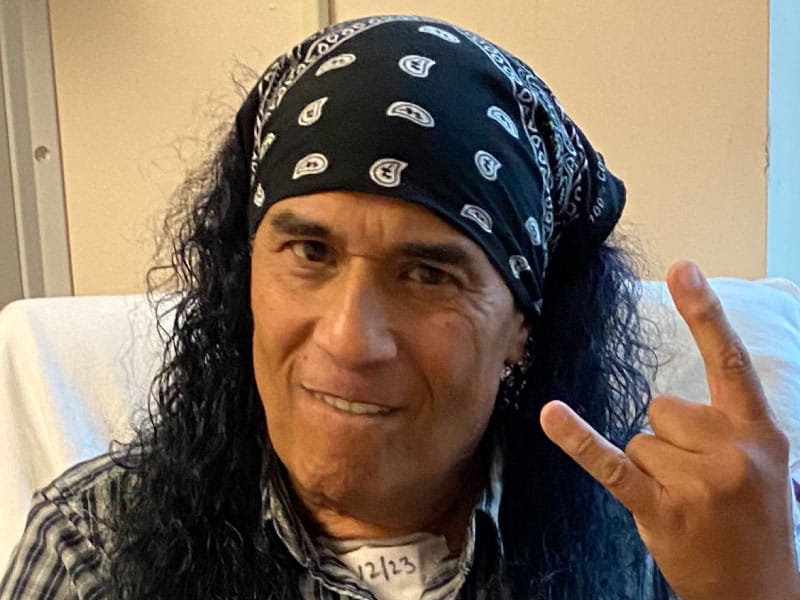 Heavy metal bass guitarist Sal Italiano spent the day at the casino with his wife, Christine, and her 93-year-old aunt, then they all grabbed a bite to eat on the way back to the couple's home in Deerfield Beach, Florida.
Sal watched TV in one room, while Christine watched in bed. She dozed off, then woke briefly as she felt him get into bed.
When she woke up a little later, the 68-year-old musician was sitting up with his eyes and mouth open. Christine nudged him once, then twice. Getting no response, she grabbed him by the shoulders and shook him. She shook him so hard that he fell off the bed.
Christine immediately called 911. The Broward County Sheriff's dispatcher answered on the second ring. He asked if Sal was breathing. Realizing he wasn't, Christine's emotions surged.
"Please don't go to the light!" she screamed. "Stay with me!"
The dispatcher calmed Christine down and told her she needed to begin CPR. She didn't know how. So he told her exactly what to do.
She put the heel of one hand in the center of his chest, and placed the other hand on top and interlocked the fingers. She started compressions as the dispatcher counted with her. As the minutes ticked by, Christine grew tired, but adrenaline kept her going until paramedics arrived. Sal had to be resuscitated multiple times, including in his driveway.
At the hospital, doctors sent Sal to the cardiac catheterization lab so they could look inside his heart. They found three blocked arteries. He needed open-heart surgery. The cardiologist inserted a balloon pump to keep him alive until then.
Doctors wanted to perform a surgery that involves taking healthy blood vessels from a patient's legs or chest and using them to create a new path for blood to flow around a blocked artery. First, the surgeon needed to make sure Sal's brain was still functioning. No one knew how long he'd been without oxygen and now he was in an induced coma.
Over the next two days, he was eased out of it. His eyes were wide open, but he didn't blink or squeeze a hand.
On the third day, the medical team told Christine they would give Sal one more day. After everyone left the room, Christine spoke to Sal: "This is our last chance. If you're in there, you will have to show me – show them – that you hear me."
Very slowly, he closed his eyes.
And very slowly, he opened them.
Christine ran to alert the staff. This was encouraging, but someone on the medical team had to witness Sal's response before they would sign off on surgery.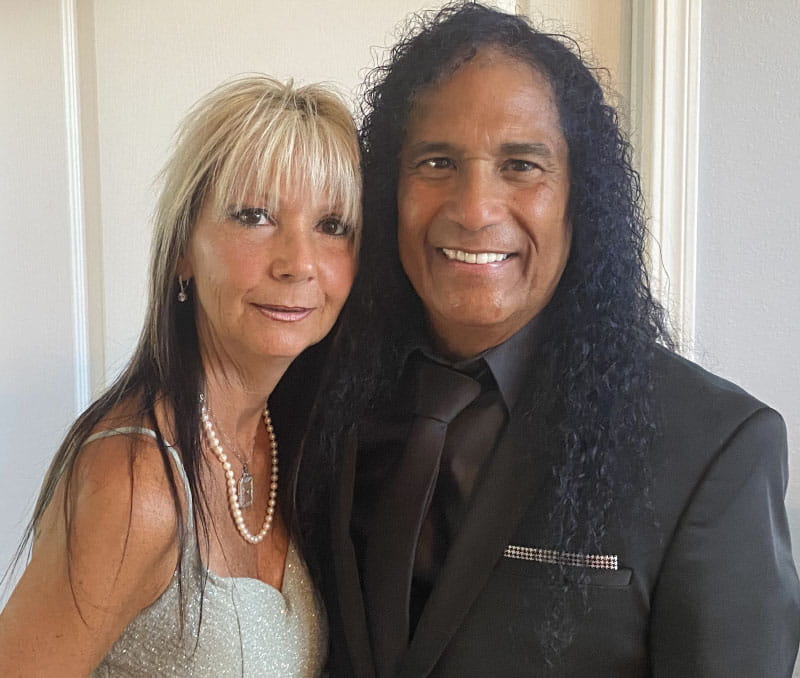 Later, a nurse who was checking Sal's vitals saw him close his eyes when Christine asked. Soon, 15 people flooded the room and broke into applause when Sal blinked on command.
Sal doesn't remember that day or his open-heart surgery or his cardiac arrest on Dec. 15, 2022. When he woke up, "it felt like I had a good night's sleep." He spent Christmas in the hospital and the couple celebrated belatedly on New Year's.
The Staten Island-born bassist, whose decades-long career has taken him on world tours with heavy metal bands Cities and Anvil, credits being in good shape for his quick recovery.
With long, curly black hair, Sal looks the part of a rocker, but he didn't have the stereotypical lifestyle of smoking and drinking. Instead, he was more like many people his age; he was taking medicine to control his blood pressure and cholesterol.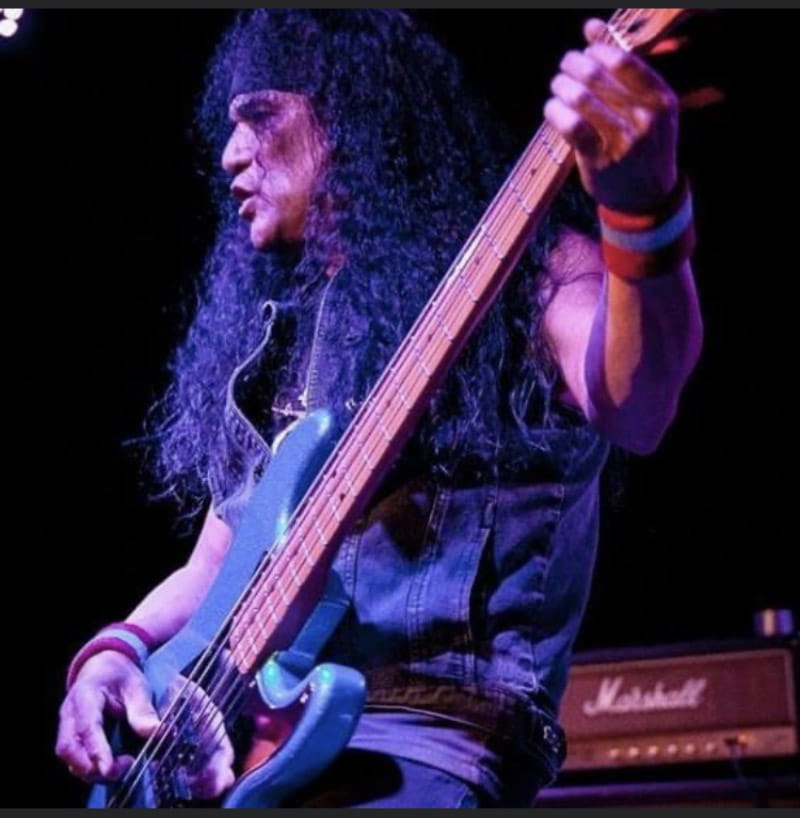 Weeks before his cardiac arrest, Sal played in Florida with friends Nicko McBrain, the drummer from Iron Maiden, and Tim "Ripper" Owens, lead singer of KK's Priest.
Soon after getting home, he picked up his lightweight acoustic guitar. A physical therapist told Sal he kept "perfect time" while doing sets of alternate leg raises for two minutes.
"I haven't even lost my body clock," Sal said.
As he recovers, Sal thinks a lot about CPR. He's thankful to Christine for performing it and thankful for the dispatcher who walked her through it when his "metal heart" needed it most.
"We're all for 911 operators knowing CPR because that was the key to my survival," Sal said.
Stories From the Heart chronicles the inspiring journeys of heart disease and stroke survivors, caregivers and advocates.